On Tuesday I said tomorrow I'll post some pictures and a tour of where I live. Well, tomorrow has finally arrived!
Where I Live…in the City
I live in Pest, on the Eastern side of the Danube. This is the most densely populated part of the city. As a rule of thumb: Buda is known to be more green and wealthy, while Pest is urban and compact. My apartment building is located in District VIII, here:
From Google Maps, we can see my language school and College International, which houses BSM (about 15 minutes away walking). I'll also point out the Parliament, Buda Castle, and City Park, where you can find the Szechenyi thermal baths.
Zooming in, my apartment is between Astoria and Blaha Lujza tér metro stops. I usually mention these two when I explain where I live. In general, people here  describe the locations of landmarks in relation to metro stations, which makes sense, because nearly everyone here relies on Budapest's notoriously good public transit. I shop for groceries at Spar (pronounced shpar, remember from the Liszt lesson!) and the Rákóczi Market Hall, and my favorite coffee shop is the Magvető café.
…in My Apartment Building
At this moment, however, I'm at home, in this building:
Up on the third floor, I go along this open-air hallway to my door.
…and in My Apartment
You can look at some pictures of my apartment at the bottom of this page, but first…I want to point out a few features of the flat that I think you'll find interesting:
#1  Extremely high ceilings. I've mentioned this before in our apartment, but I didn't realize at the time how prevalent 10-12 foot ceilings are throughout Budapest. While a definitive explanation has been elusive, architect Witold Rybczynski suggests that it may be a combination of the fact that taller windows allow light to penetrate deeper into a building and pure aesthetics. It also may not cost significantly more for many buildings to be constructed taller, he says in a Slate article. Another commentator suggests that smoke—from both heating and tobacco—made taller ceilings more comfortable around the turn of the century. Due to Budapest's restrictive construction laws, few buildings in the city center have been rebuilt, so they keep their high ceilings.
#2 Drying racks. Since there are no dryers in Hungary, apparently (it saves energy, certainly, but I still think that it would be a good investment) we rely on racks to air-dry our clothing. Some of our racks can be set up on the floor, but my favorite one takes advantage of the high ceilings and a pulley system:
I love little design features like this. And this rack is awesome to have. Not as awesome as a clothes dryer, but cool nonetheless.
#3 German shelf toilets. For those of you who haven't been to Germany, the Netherlands, Austria, Hungary, or one of several other nations with this amenity, I have the honor to introduce you to the shelf toilet:
Both of the toilets in our apartment are shelf toilets. I had heard about them from Seth, a friend studying abroad in Berlin for the year. Despite the warning, I don't think I was prepared. If you're wondering why this toilet is shaped in this way, let me just tell you its alternative name: the "inspection toilet." The Germans, I must say, are in tune with their bodies.
A word to the wise: these toilets are much better suited for those with healthy digestive systems.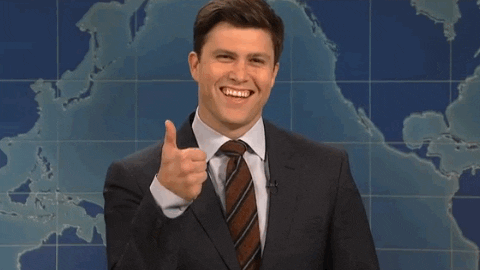 If you are curious for more information, consider this pro-German toilet perspective, or this piece entitled "Terrifying German Toilets."
~ ~ ~
And as promised, here are the photos of our apartment (with models) and my neighborhood: